Friday, December 13, 2019
It's 3am and Kristen Hollist is hiking up the steep incline to Crater Lake with her headlamps on and her camera in her hands.
It's a race to the top in order to see the sun peaking out over the lake and the snow is frozen solid beneath her feet.
But it's all worth it when she makes it to the top and the romantic pink light is spilling over the lake and onto the couple she is shooting.
Kristen Hollist, a wedding and travel photographer, has a portfolio that stands out from the crowd. Because she doesn't just shoot couples--she explores with them.
Hollist's photography not only showcases couples who are gleefully in love, but this love is shown against the backdrop of mountains, canyons, and enchanted forests.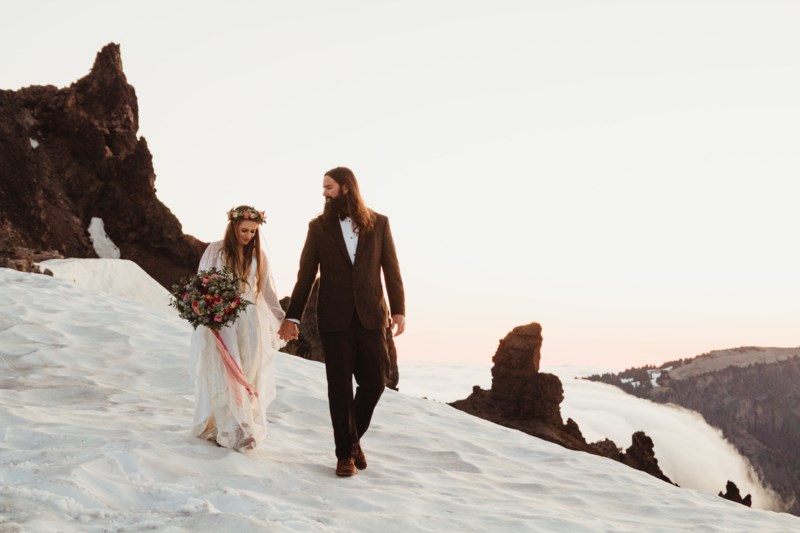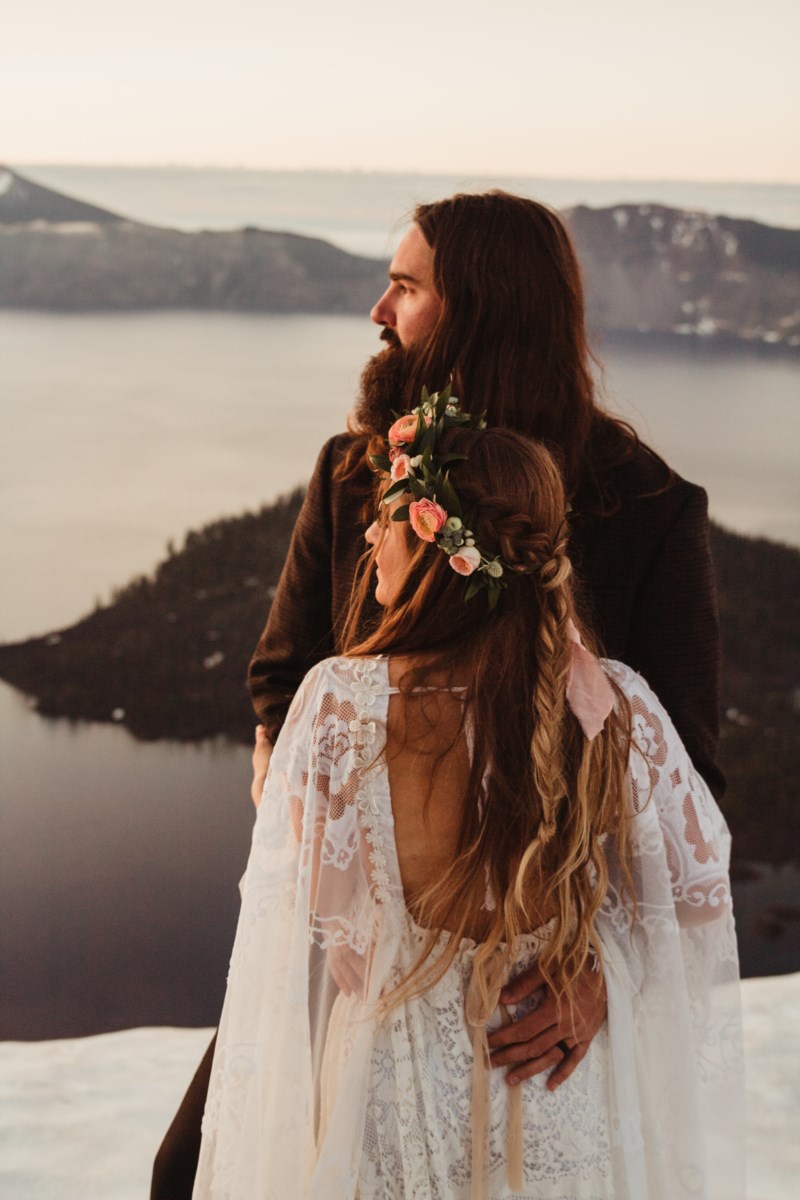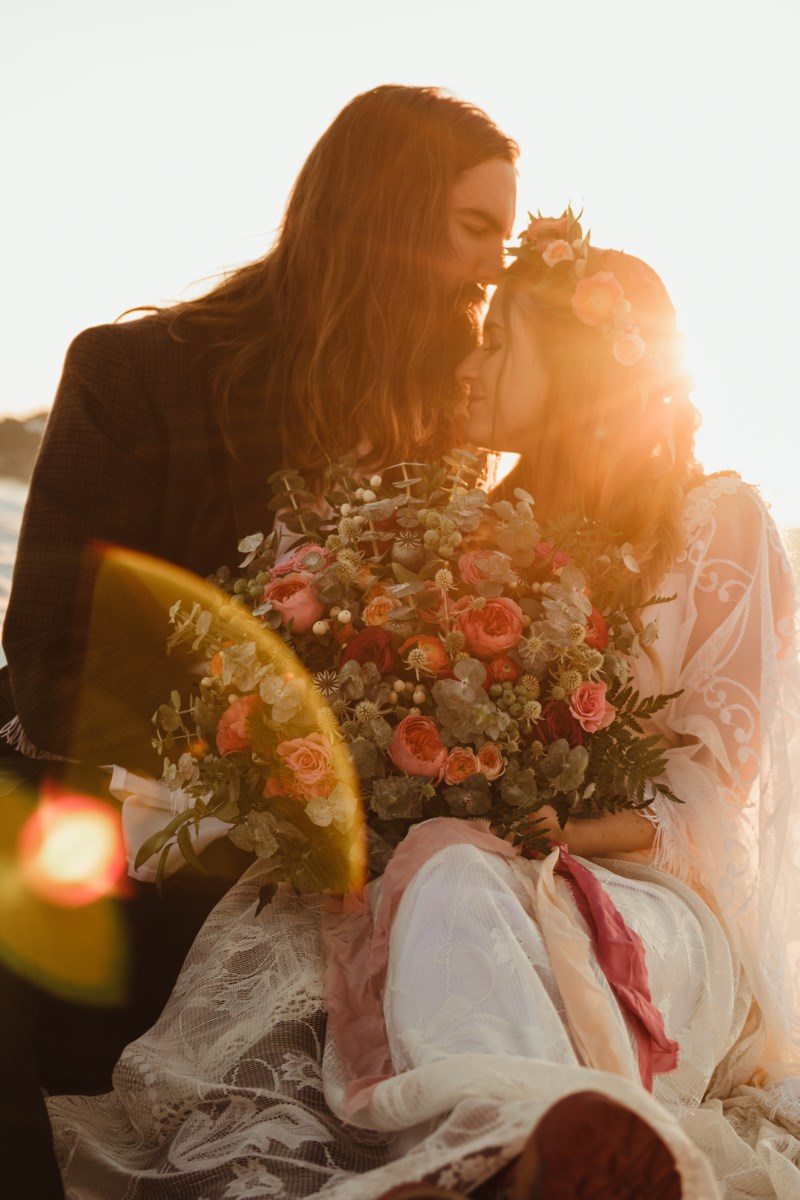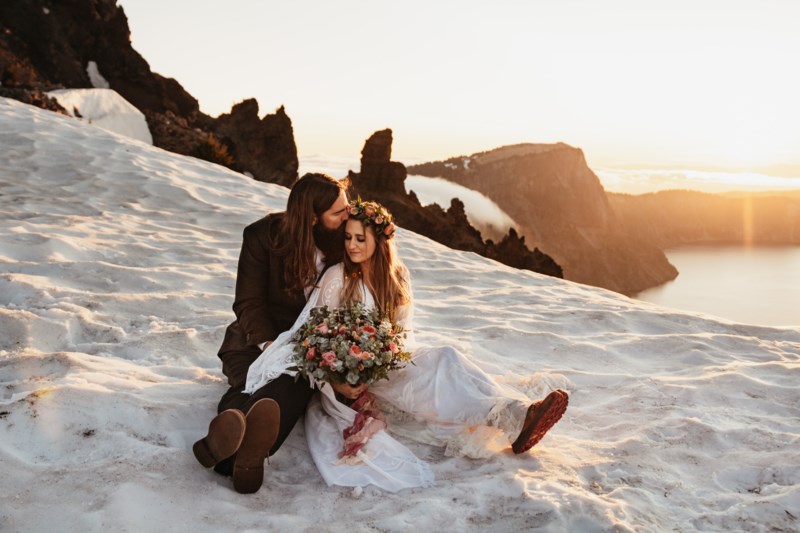 Finding the Perfect Location
The awe-inspiring photography that Hollist specializes in is far from easy. In fact, in most cases, she actually has to hike with her couples in order to get to her location.
Because Hollist is an adventure photographer, location is key. In order to make sure that she finds the most perfect location for each of her couples, Hollist always checks out the location ahead of time.
"The best views don't come easily," Hollist said. "they require a little effort to get to, but it is so worth finding because the images turn out incredible!"
The perfect outdoor location is important for Hollist because it can help tell the couple's story.
"You feel so insignificant standing in the vastness of a mountain or beside a great body of water," Hollist said. "But you then all of a sudden you find that significance, the whole meaning of everything, standing right next to you. It's one of the most beautiful things I've ever experienced. I truly believe love is fortified and strengthened through nature."
In order to find the perfect location for your couple, Hollist advises to:
Keep a running list of possible locations that you think of or discover.

Stay away from crowded and touristy places.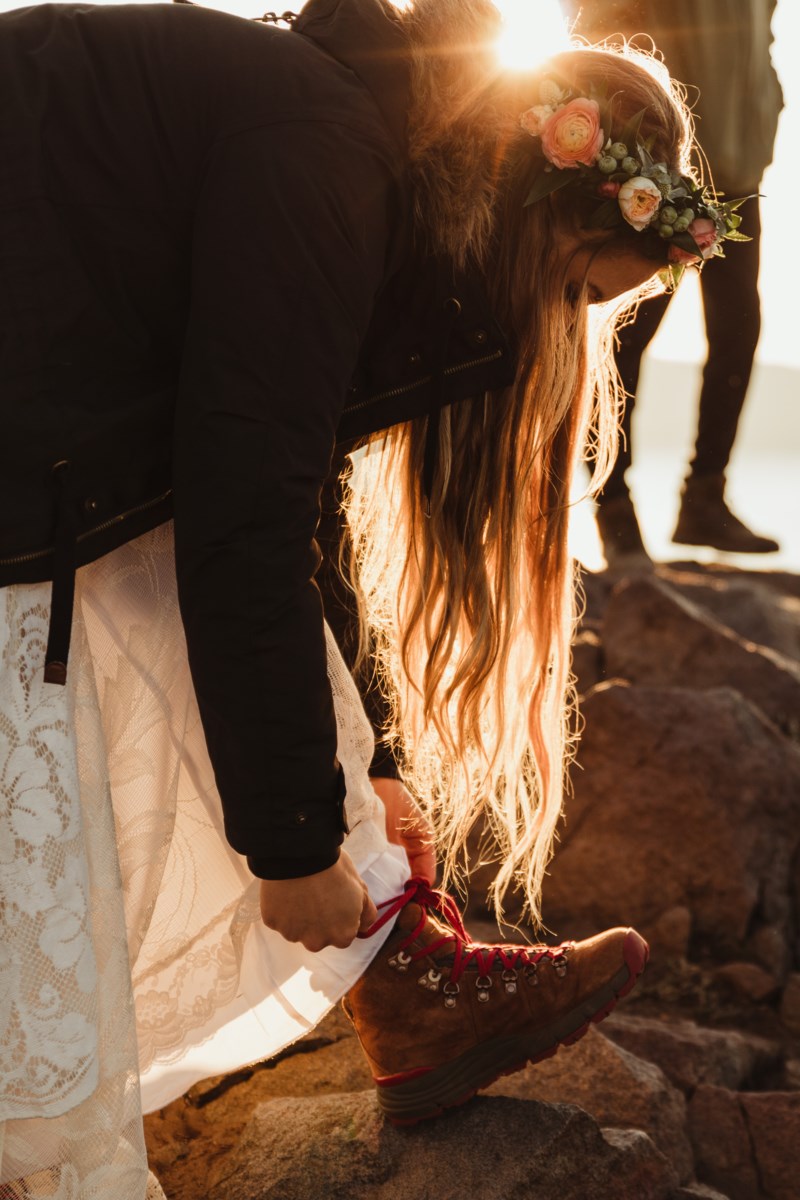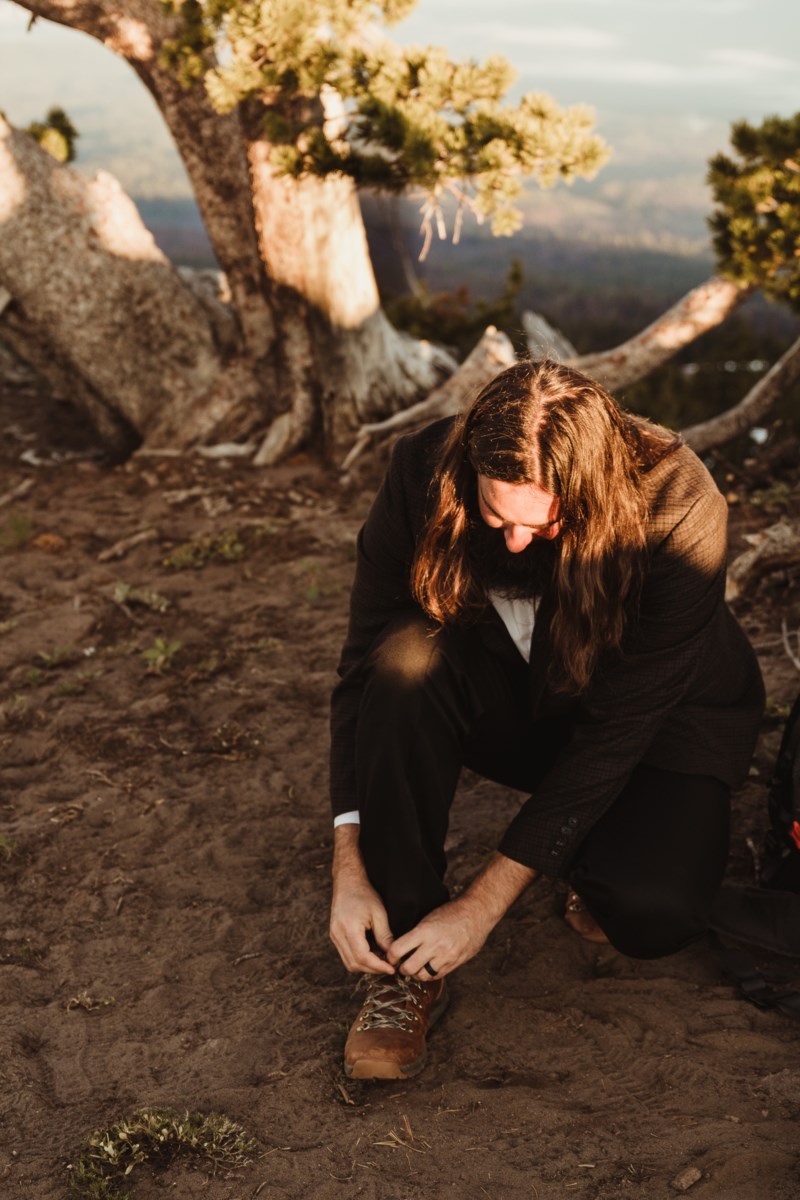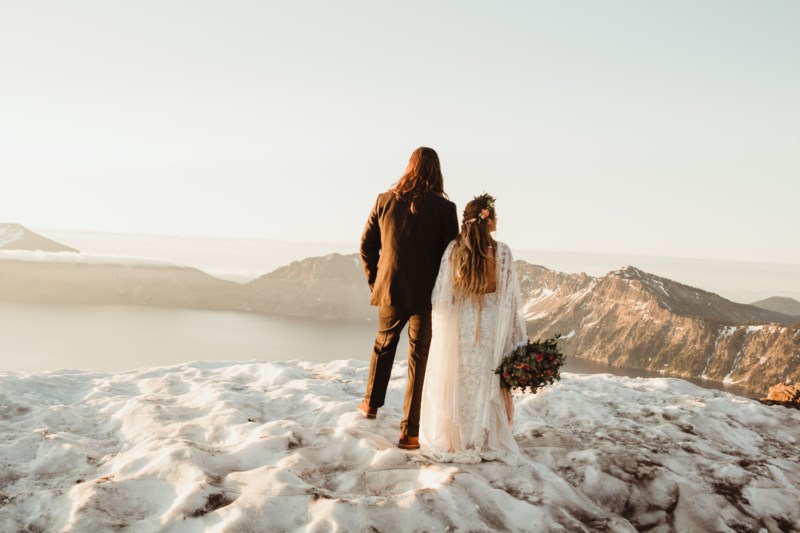 Shooting In Nature
Again, while shooting in nature is highly rewarding, it's far from easy. Nature always has surprises and you have to be flexible in order to work with natural occurrences such as light, weather, etc.
The chances of having to reschedule a photoshoot out in nature is significantly higher than other shoots due to weather.
Hollist finds that if it's just a little windy or drizzling outside, most couples are up to the challenge of shooting outside. In fact, some of Hollist's favorite photos are in the rain.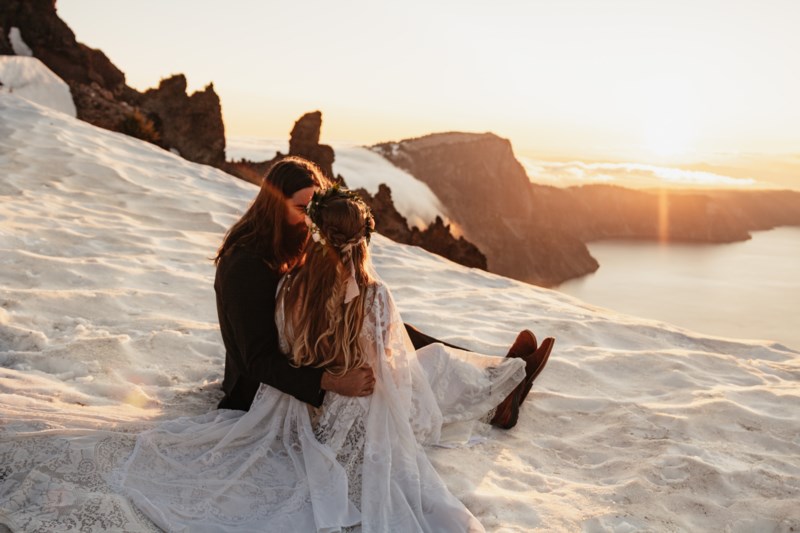 However, if the couple isn't willing to shoot in the rain, it's important to have a backup plan. Usually shoots take months to set up and schedule, so you may not have the luxury of rescheduling a shoot. This is where a backup plan is a must.
In order to make sure that you can be flexible along with your natural location, Hollist has a few pieces of advice for photographers:
Bring extra lights and/or headlamps. Especially if you're hiking early in the morning or at sunset.

Safety is more important than any shot you could take.

Keeping Yourself Centered
When she's not photographing, Hollist clears her mind by taking her German Shepherd, Denali, on nature walks. "If I get trapped inside for too long, I legitimately start going crazy, so I've learned that I need to plan at least one thing outside every day," Hollist said.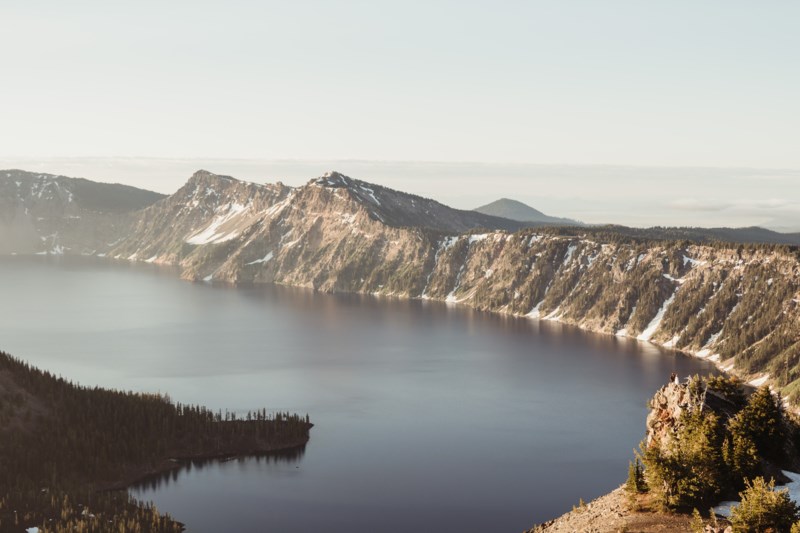 She also loves horseback riding, camping, rock climbing, yoga and trail running. By pushing herself to try new things outside, Hollist is able to clear her mind of work, even though hiking is also a large part of what she does.
Another trick Hollist has learned in order to recenter herself during stressful times is to pay attention to what her mind needs. Hollist is an extroverted introvert and while she loves being around people, she can get drained if she doesn't have alone time.
"The best way that I've found to recenter myself is to be surrounded by nature, by myself," Hollist said. "that's where I find the most clarity."
You can find Hollist on Instagram, her website or find her hanging out at a local coffee shop in Tempe, AZ.
Floral arrangements by Brenna Burnett Florals.